---
Events and News
31/7/2021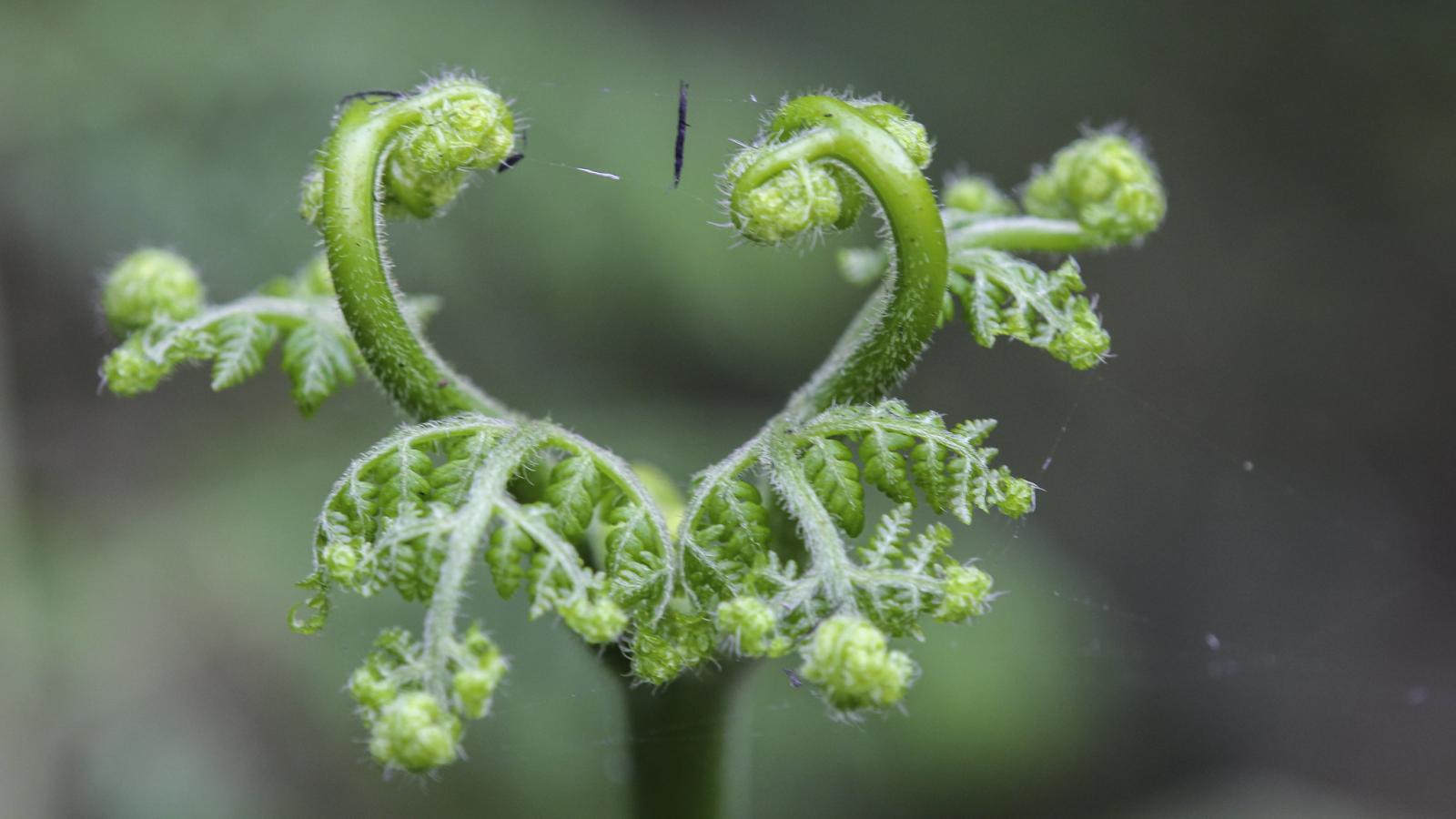 The Diocese of Westminster has committed to do its utmost to become carbon neutral by 2030 in its parishes and curial buildings. It has also expressed its commitment to working with schools to encourage them to follow the same path.
As Pope Francis explains in Laudato Si', caring for God's created world and cooperating with the Holy Spirit in this work of creation is everyone's responsibility, not least that of the faithful.
Taking the lead and setting an example for others is an important part of this work. To that end the diocese has been working for a number of years to transition away from reliance on carbon fuels and to implement policies that will promote a greener future.
The comprehensive plan, which currently includes 14 policies and 43 separate project streams, focuses on four pillars:
1. Clean energy sources: Since 2017, a concerted effort has been made to transition towards cleaner sources of electricity and gas supply for parishes and diocesan offices. We have worked proactively with other dioceses to establish Inter Fuel Management (IFM), a Catholic mutual which sources energy from green sources. Together with Churchmarketplace, another Catholic mutual owned by the dioceses of England and Wales, which increases our collective purchasing power, we rely on these partners to help us find solutions that will enable the transition to a carbon neutral future. Currently, 100% of the electricity supply is from green sources, as over 70% of the gas supply comes from the by-product of biological processes, with the remainder being offset. As the bio gas market expands, we expect that 100% of our gas supply will come from green sources.
2. Investment policy: For a number of years, we have been working with other churches to use our collective investment portfolios to engage with energy companies to encourage them along the path of decarbonisation. Our investment portfolio does not include shares in any major coal producers, producers of oil from oil sands or in companies that do not engage fully with disclosure projects. In the past couple of years we have taken the additional decision to divest entirely by the end of 2021 from electrical utility and fossil fuel companies that have not taken any steps to manage their businesses in line with the Paris Accord (that is, to limit temperature rises to well below 2C above pre-industrial times). We are on track to meet this objective.
3. Carbon emissions from energy usage in parishes and diocesan buildings: There are two simple, but difficult, steps that will be taking to reduce carbon emissions: a) reducing consumption, and b) eliminating carbon being burnt. Reducing consumption requires a change in each of us, a conversion, to understand that it is up to each one of us to reduce energy use. Today, more than ever, priests and people are very aware of the need to reduce consumption and are already taking steps. It is our hope to continue to encourage everyone to reduce their consumption.
Eliminating carbon emissions as a by-product of consumption is more challenging. It will require changing heating systems in all properties, including diocesan offices, residential units, presbyteries, churches and other ancillary parish buildings. Some of these will be easier to change than others. With changes in technology, it will be possible to install heating systems that use clean energy, such as ground source heating, in residential properties. Changing heating systems in our churches can be substantially more challenging because of the size and nature of these buildings, and the historical listing of some of them. However, we are committed to helping parishes along this journey, and will be focusing on helping those parishes that have higher energy consumption at present to find the right solution, such as underfloor heating which uses electricity.
4. Generating energy: With technology continuing to evolve, we hope that it will be possible for us to generate energy using the various parish and diocesan properties. Some clean energy generation, such as solar panels, can be difficult because of the nature of church roofs, particularly on listed churches. However, other sources, such as ground source energy and wind energy, may prove viable options. We already have a number of successful examples of energy generating systems in parishes and other diocesan properties. These sources of energy can help us accelerate the move away from carbon sources, and provide a viable alternative to the benefit of our communities.
As part of the culture shift, we are also embedding these pillars in our decision-making processes. This will affect every project we undertake, including building and/or refurbishing properties.
We have already made some strides along the path to a carbon neutral future. It is not an easy process, but this is a calling and a responsibility for us all. Working together with everyone, as well as anticipated technological advances and changes in government policies, will enable us to achieve our goal of becoming carbon neutral by 2030.
21/7/2021
Click  for  press  release Media Release NJPN 2021 20 July
9/5/2021
https://ideas.ted.com/the-environmental-impact-of-cut-flowers-not-so-rosy/
Flowers are powerful symbols. People around the world use them to mark rites of passage, festivals and significant life events. Lilies and tulips represent renewal during spring and Easter; marigolds are believed to guide the dead to their ancestral homes on Dia de Los Muertos; and a bunch of roses on Valentine's Day or Mother's Day conveys love.

ideas.ted.com
17/2/2021
OUT  SMARTING  WASTE AND RAISING FUNDS FOR CHARITY!
With TerraCycle® we are helping to "Eliminate the Idea of Waste"!
Our recycling area has moved outside and is now available 24/7 for your convenience.
The crates for the Tassimo coffee disks are also available in the same place.
For detail of what items are being collected please click here All Parish Recycling with Terracycle-v13 2021
---
16/2/2021
Monday, February 22nd at 1:00 pm (Eastern) for the second of a multi-part series on "A Laudato Si' Focus on Environmental Justice".
All who register for the webinar will be sent a link to the recording!
Please make sure that you check your system's compatibility with GoToWebinar (directions given when your register). You will also find that using a recent version of Firefox, Chrome, Safari, or Edge makes for a smoother webinar experience.
In this webinar, we will hear from three leaders working with their communities to attain environmental and economic justice. They stand with their communities, fighting for a healthy environment for all, and against the ecological abuse they and their communities are experiencing.
Presenters:
Maria Lopez-Nuñez, Deputy Director, Organizing and Advocacy, Ironbound Community Corporation, Newark, NJ
Donele Wilkins , Founder/CEO-The Green Door Initiative, Detroit, MI
Jonathan Pruitt, Environmental Justice Program Coordinator, Catholic Charities of the Diocese of Stockton, CA
Through this multi-part series, we continue to unpack and seek answers and tangible solutions to the six goals of the U.S. Conference of Catholic Bishops' 1991 pastoral statement Renewing the Earth:
to highlight the ethical dimensions of the environmental crisis;
to link questions of ecology and poverty, environment and development;
to stand with working men and women and poor and disadvantaged persons, whose lives are often impacted by ecological abuse and tradeoffs between environment and development;
to promote a vision of a just and sustainable world community;
to invite the Catholic community and men and women of good will to reflect more deeply on the religious dimensions of this topic; and
to begin a broader conversation on the potential contribution of the Church to environmental questions.
NOTE: To prepare for the webinar you are invited to watch Part 1 of the series.  Our presenter Ms. Lopez-Nuñez also suggests you screen the documentary "Sacrifice Zone" which delves into the environmental justice issues of the Ironbound community. You can either join (a free) screening on February 17th or 18th, or pay ($4) for an individual screening.
20/7/2020
An appeal to Pope Francis: The path of nonviolence toward a Laudato Si' future
The Church is celebrating the fifth anniversary of Laudato Si': On care for our common home,the powerful and beautifully crafted encyclical which calls us to a new understanding of all of the connections woven into creation. In this time of crisis, it is clear that nonviolence is a crucial pillar in the foundation of the more just and sustainable post-pandemic world to which Laudato Si' leads us.
We invite you to sign this message to Pope Francis expressing our gratitude for his leadership during this time of crisis and our support for the teachings of Laudato Si'.
All are welcome to sign; Catholic religious communities, organisations, educational institutions and individuals especially are warmly invited.
Please share the link to this message as widely as possible. The deadline for signatures is 31 July as we hope to deliver the message to Pope Francis early in August.
---
From Campaign Against Arms Trade
It's one year since we won a landmark victory at the Court of Appeal challenging the UK's arms sales to Saudi Arabia.
As a result of that ruling, we have stopped the export of new weapons for use in the war in Yemen. A multi-billion pound deal to sell more fighter jets to Saudi Arabia remains on hold.
This is significant progress, but there is more to do. The government is fighting every step of the way to continue the arms sales. It is appealing to the Supreme Court for a final decision, with the hearing scheduled for 23-25 November.
Meanwhile the government has still not complied with the Court of Appeal ruling that it should retake its previous decisions to allow weapons sales, and it is continuing to supply the war in Yemen.
It's not just our lawyers who are demanding answers; in today's Observer all of the Opposition parties have united to call for urgent action.
Please stand with us as we try to end these sales once and for all.
We must end UK complicity in the war in Yemen. Thousands of people have been killed by five years of bombing, many more by hunger and disease, and now Yemen is facing a dual threat of cholera and COVID-19 with a health system shattered by war.
Shamefully, UK-made fighter jets, bombs and missiles have played a central role in this destruction.
Our case challenges the sale of these weapons. UK rules state that weapons should not be sold where there is a "clear risk" that they might be used in violations of international humanitarian law. Yet the UK government has continued to support the supply of weapons to the Saudi-led coalition, even as it has bombed schools, hospitals and food supplies.
If the government won't follow its own rules, we need to make it do so.
In last year's ruling, the Court of Appeal found that that the government had failed to properly assess the risk of weapons exported from the UK being used in violations of international humanitarian law.
The government was ordered to retake all its previous decisions to export arms to Saudi Arabia and its coalition partners, in a lawful way. New arms sales were put on hold until this review is complete. The government agreed to undertake the review as a matter of priority.
Yet, one year on, it has still not completed the review ordered by the Court.
All the time that review has not been completed, weapons sales can continue under pre-existing licences – and BAE Systems can still maintain the warplanes bombing Yemen.
So we must keep the pressure on. The government was ordered to retake its decisions, not just carry on with business as usual.
You can help build pressure by sharing the latest news and our petition to the International Trade Secretary demanding an end to the arms sales now.
Thank you for your support.
Sarah
Campaign Against Arms Trade
---
"As the Laudato Si' anniversary year gets underway, the Secretary of the Dicastery for Promoting Integral Human Development is encouraging Catholics to take part in the annual Season of Creation."
Click here Invitation to take part in Season of Creation
---
CTH Meeting 10/2/2020 focused on the Climate Crisis
"The world, in case you hadn't noticed, is currently on fire…"
A Christian response
Video 1: In Case You Haven't Noticed (produced 2 weeks ago)
"I don't want you to be hopeful.  I want you to panic.  I want you to feel the fear I feel every day … and then I want you to act.  I want you to act as if the house was on fire … because it is."
Possible Questions
Do you agree or disagree with Greta's view that the house is on fire?
Do you share Greta's fear?
Do you understand her fear?
Video 2: Climate Change: The Facts with Sir David Attenborough
(produced April 2019)
Possible Questions
What is the difference this time from previous significant climate changes?
What, if anything, has changed since that video was made?
What are we doing as individuals currently to address the issue?
Video 3: Beyond Crisis Trailer (released September 2017)
https://www.beyondcrisisfilm.com/
Possible Questions
What is your response to "It's called 'weather'?
Where there's a will, there's a way. Do we have the will?
"Our faith calls us to care for creation." What can we do as churches to [continue to] address the issue?
Revd. Jane Robson, Chair, Churches Together in Hitchin 10 February 2020
---
Pope Francis: proposes that "Sins against ecology" be added to the teachings of the Catholic Church
Reports from The Catholic Spirit about a conference in Rome:
Following through on a proposal made at the Synod of Bishops for the Amazon, Pope Francis said there are plans to include a definition of ecological sins in the Church's official teaching.
"We should be introducing — we were thinking — in the Catechism of the Catholic Church the sin against ecology, ecological sin against the common home," he told participants at a conference on criminal justice Nov. 15.
…
Chief among those crimes, he added, are acts that "can be considered as 'ecocide': the massive contamination of air, land and water resources, the large-scale destruction of flora and fauna, and any action capable of producing an ecological disaster or destroying an ecosystem."
Pope Francis also called on the international community to recognize ecocide as a "fifth category of crime against peace."
Read more:
The Catholic Spirit article.
A translation from the original Italian article by The SIR Agency (Religious Information Service).
---
The synod on the Amazon

An update from the Global Catholic Climate Movement following the synod:
Throughout the year, Catholic communities like ours have anticipated the synod on the Amazon, our Church's global reflection on the needs and gifts of this region and its people.
Last Sunday, the synod ended in Rome. This has been a kairos moment for the Church. Over the course of nearly two years, culminating with the last three weeks in Rome, bishops and indigenous leaders from the Amazon and beyond have forged deep relationships and charted new paths toward justice, peace, and the healing of our common home.
a moment of encounter
The synod explored the long-standing values of our Church in the context of this extraordinary time. Many critical issues were named under the common theme of conversion: integral, pastoral, cultural, ecological, and synodal.
Here are key take-aways from the synod:
A concept of "ecological sin," which is based on the Catechism of the Catholic Church, 340-344, says that the Creator established the world as a web of dependence. When we break that web, all are harmed, and we turn from our Creator's love.
We have compassion for the people who have been victimized by ecological sin, and especially for the indigenous people who suffer invaded, degraded lands and broken families.
Divesting from fossil fuels and reducing our overall dependence on fossil fuels, as well as living more simply and sustainably, are concrete ways to recover from this sin.
Our God is merciful, and we can recover. Integral ecology, which sees the deep connections between how we relate to God, each other, and our common home, is the way forward.
a moment of shared reflection
You can read more about the synod on the Global Catholic Climate Movement's Update page…
The conversations in Rome have come to a close, but the challenges and our hope remain with us. My prayer this week is that the Amazon will be blessed by the outpouring of action from all of us around the world.
---
A Homily on climate change delivered on 17th November 2019
2019 sermon Kingdom & Climate Change 17Nov
---
On the eve of the school childrens' strike for climate, a 2 minute video from parents all over the world  – The video is on YouTube here.
Friday 22nd March 2019 was World water Day with a theme of "Leaving no one behind – Whoever you are, wherever you are, water is your human right" The UN Sustainable Development Goal 6 is crystal clear: water for all by 2030.  By definition, this means leaving no one behind. But today, billions of people are still living without safe water – their households, schools, workplaces, farms and factories struggling to survive and thrive.  To read more about it, see: https://www.worldwaterday.org/
Click here for a fact sheet WWD2019_factsheet_22Mar2019
So what can we do?
1) With St. Francis let us remember to pray in thanksgiving for "Sister Water" with a Prayer for the Precious Gift of Water since without water, we would die. Water is essential for life on earth, not just human life but all life.  Water is needed for drinking, cleaning, washing, and making crops grow.  There is no substitute for this precious resource, and yet we waste it, we pollute it, and we even commodify it! Let's start anew, and begin by thanking the Lord for the gift of water …
Praised be You, my Lord, through Sister Water who is so useful, humble, precious, and pure.
        or 

    Prayer for Sister Water:  We praise and thank You, Lord, for the gift of living water.
Guide us to use it wisely, learn from its humility, consume it sparingly,
and protect its purity, so that with St. Francis, we may truly enjoy water.  Amen.    – by Br. Cathal Duddy ofm

https://re-worship.blogspot.com/2011/09/prayer-living-water.html
2) Appreciate that fresh water clean is a finite resource and if it is of a drinking quality, in our polluted world, it has had to be cleaned to varying degrees and as such it has required an energy investment and CO2 footprint, which has added to Climate Change already.  Use it sparingly and re-use it as much as possible before discarding it.  Water is our human right, but wasting water is not anyone's right.   Ways to use water wisely:       https://wateruseitwisely.com/
https://www.anglianwater.co.uk/environment/how-you-can-help/calculate-usage.aspx
https://www.anglianwater.co.uk/environment/how-you-can-help/ten-tips.aspx
https://www.anglianwater.co.uk/environment/why-we-care/water-efficiency-helps-the-environment.aspx
3) Become informed about the findings of research studies done that are published and can inform us about the real present situation locally and globally, and help us become a responsible global citizen where ever we are, especially when travelling to areas of the globe that have in the past or are at present experiencing water shortages for what ever combination of reasons.
We can't assume our water is safe to drink. But we can fix it.        https://www.nationalgeographic.com/magazine/2019/03/drinking-water-safety-in-united-sates-can-be-fixed/
Plastic particles found in bottled water     https://www.bbc.com/news/science-environment-43388870    or   https://www.bbc.com/news/science-environment-43389031
Britain's iconic lakes and rivers polluted with plastic, study reveals     https://www.independent.co.uk/environment/plastic-pollution-uk-lakes-rivers-microplastics-friends-of-the-earth-a8810831.html
How drugs are entering UK water systems through urine     https://www.bbc.com/news/health-29108330
Coal Ash Pollution Contaminates Ground Water At Hundreds Of Locations      https://cleantechnica.com/2019/03/04/coal-ash-pollution-contaminates-ground-water-at-hundreds-of-locations/
Green Infrastructure Turns Rain Into A Resource, Not A Pollution Source      https://cleantechnica.com/2013/02/10/green-infrastructure-turns-rain-into-a-resource-not-a-pollution-source/
4) Sign the various petitions on the topic, requiring our present politicians to take urgent informed actions to rescue our present situation and plan for a safer water access future.  Like the following petitions: 

        There's plastic in the water     from Greenpeace :   https://secure.greenpeace.org.uk/page/s/plastic-rivers?
How drugs are entering water systems through urine      https://www.focusforhealth.org/drinking-prescription-drugs-tap-water/
https://www.onhealth.com/content/1/drugs_and_personal_care_products_polluting_water   or  https://www.health.harvard.edu/newsletter_article/drugs-in-the-water
5)  When the coming and future elections come along, may we be intelligent enough to vote for political candidates and parties that will prioritise ecological and environmental resources safety and accessibility, instead of a mythical economical growth at all cost including the veiled destruction of all life support systems that we depend upon.
---
January 16th 2019
The 2018 Great British BEACH CLEAN report has been published. Download here or visit the Marine Conservation Societty website.
---
January 8th 2019
Westminster Justice and Peace Commission observation on the current Migrant Situation
The recent attempts by migrants to cross the English Channel have highlighted the current situation once again. The English Government's response to those migrants who seek refuge from war, violence and lack of security is very telling,
The statement from the Home Secretary, Mr Javid, clearly shows a totally anti-migrant stance when he said to reporters at Dover on Wednesday 2nd January, appearing to address those who tried to make the treacherous journey across the Channel, "if you do somehow make it to the UK, we (the Government) will do everything we can to make sure that you are often not successful (in your asylum claim)".
Such words indicate that the Government policy is pre-judging any individuals' claim for sanctuary. Yet every individual has a legal right at least to be heard without prejudice or favour. We need to keep in mind that those migrants or refugees are our fellow human beings, and as such, demand some respect.
There is in this present climate, a tendency for politicians, the Home Office, Border Control and security personnel to treat all migrants with suspicion. This tendency is crystallised into the policy of the 'hostile environment'. The plan is to create fear in the minds of ordinary citizens that we are going to be over-run by migrants. There is a rhetoric that fuels fear and trepidation in ordinary people so that they view migrants with suspicion and try to secure barriers, either physical or psychological.
Justice and Peace has long been asking for due process for asylum claims to the UK, to be accessed in Northern France. This would alleviate the desperation that leads these dangerous cross-Channel journeys facilitated by smugglers.
Yes, there are those taking advantage of the human hand of friendship and that aspect has to be taken into account too. But all men, women and child migrants need to be treated fairly and with human respect.
Fr Joe Ryan, Chair Westminster Justice and Peace Commission
---
Message of the Holy Father Francis for the celebration of the 52nd World Day of Peace (1 January 2019), issued on 18.12.2018
The following is the text of the Message of the Holy Father Francis for the celebration of the 52nd World Day of Peace, to be held on 1 January 2019 on the theme: Good politics at the service of peace.
Message of the Holy Father
Good politics at the service of peace
"Peace be to this house!"
In sending his disciples forth on mission, Jesus told them: "Whatever house you enter, first say, 'Peace be to this house!' And if a son of peace is there, your peace shall rest upon him; but if not, it shall return to you" (Lk 10:5-6).
Bringing peace is central to the mission of Christ's disciples. That peace is offered to all those men and women who long for peace amid the tragedies and violence that mark human history.[1] The "house" of which Jesus speaks is every family, community, country and continent, in all their diversity and history. It is first and foremost each individual person, without distinction or discrimination. But it is also our "common home": the world in which God has placed us and which we are called to care for and cultivate.
So let this be my greeting at the beginning of the New Year: "Peace be to this house!"
The challenge of good politics
Peace is like the hope which the poet Charles Péguy celebrated.[2] It is like a delicate flower struggling to blossom on the stony ground of violence. We know that the thirst for power at any price leads to abuses and injustice. Politics is an essential means of building human community and institutions, but when political life is not seen as a form of service to society as a whole, it can become a means of oppression, marginalization and even destruction.
Jesus tells us that, "if anyone would be first, he must be last of all and servant of all" (Mk 9:35). In the words of Pope Paul VI, "to take politics seriously at its different levels – local, regional, national and worldwide – is to affirm the duty of each individual to acknowledge the reality and value of the freedom offered him to work at one and the same time for the good of the city, the nation and all mankind".[3]
Political office and political responsibility thus constantly challenge those called to the service of their country to make every effort to protect those who live there and to create the conditions for a worthy and just future. If exercised with basic respect for the life, freedom and dignity of persons, political life can indeed become an outstanding form of charity.
Charity and human virtues: the basis of politics at the service of human rights and peace
Pope Benedict XVI noted that "every Christian is called to practise charity in a manner corresponding to his vocation and according to the degree of influence he wields in the pólis… When animated by charity, commitment to the common good has greater worth than a merely secular and political stand would have… Man's earthly activity, when inspired and sustained by charity, contributes to the building of the universal city of God, which is the goal of the history of the human family".[4] This is a programme on which all politicians, whatever their culture or religion, can agree, if they wish to work together for the good of the human family and to practise those human virtues that sustain all sound political activity: justice, equality, mutual respect, sincerity, honesty, fidelity.
In this regard, it may be helpful to recall the "Beatitudes of the Politician", proposed by Vietnamese Cardinal François-Xavier Nguyễn Vãn Thuận, a faithful witness to the Gospel who died in 2002:
Blessed be the politician with a lofty sense and deep understanding of his role.
Blessed be the politician who personally exemplifies credibility.
Blessed be the politician who works for the common good and not his or her own interest.
Blessed be the politician who remains consistent.
Blessed be the politician who works for unity.
Blessed be the politician who works to accomplish radical change.
Blessed be the politician who is capable of listening.
Every election and re-election, and every stage of public life, is an opportunity to return to the original points of reference that inspire justice and law.  One thing is certain: good politics is at the service of peace. It respects and promotes fundamental human rights, which are at the same time mutual obligations, enabling a bond of trust and gratitude to be forged between present and future generations.
Political vices
Sadly, together with its virtues, politics also has its share of vices, whether due to personal incompetence or to flaws in the system and its institutions. Clearly, these vices detract from the credibility of political life overall, as well as the authority, decisions and actions of those engaged in it. These vices, which undermine the ideal of an authentic democracy, bring disgrace to public life and threaten social harmony. We think of corruption in its varied forms: the misappropriation of public resources, the exploitation of individuals, the denial of rights, the flouting of community rules, dishonest gain, the justification of power by force or the arbitrary appeal to raison d'état and the refusal to relinquish power. To which we can add xenophobia, racism, lack of concern for the natural environment, the plundering of natural resources for the sake of quick profit and contempt for those forced into exile.
Good politics promotes the participation of the young and trust in others
When the exercise of political power aims only at protecting the interests of a few privileged individuals, the future is compromised and young people can be tempted to lose confidence, since they are relegated to the margins of society without the possibility of helping to build the future. But when politics concretely fosters the talents of young people and their aspirations, peace grows in their outlook and on their faces. It becomes a confident assurance that says, "I trust you and with you I believe" that we can all work together for the common good. Politics is at the service of peace if it finds expression in the recognition of the gifts and abilities of each individual. "What could be more beautiful than an outstretched hand?  It was meant by God to offer and to receive. God did not want it to kill (cf. Gen 4:1ff) or to inflict suffering, but to offer care and help in life. Together with our heart and our intelligence, our hands too can become a means of dialogue".[6]
Everyone can contribute his or her stone to help build the common home. Authentic political life, grounded in law and in frank and fair relations between individuals, experiences renewal whenever we are convinced that every woman, man and generation brings the promise of new relational, intellectual, cultural and spiritual energies. That kind of trust is never easy to achieve, because human relations are complex, especially in our own times, marked by a climate of mistrust rooted in the fear of others or of strangers, or anxiety about one's personal security. Sadly, it is also seen at the political level, in attitudes of rejection or forms of nationalism that call into question the fraternity of which our globalized world has such great need. Today more than ever, our societies need "artisans of peace" who can be messengers and authentic witnesses of God the Father, who wills the good and the happiness of the human family.
No to war and to the strategy of fear
A hundred years after the end of the First World War, as we remember the young people killed in those battles and the civilian populations torn apart, we are more conscious than ever of the terrible lesson taught by fratricidal wars: peace can never be reduced solely to a balance between power and fear. To threaten others is to lower them to the status of objects and to deny their dignity.  This is why we state once more that an escalation of intimidation, and the uncontrolled proliferation of arms, is contrary to morality and the search for true peace. Terror exerted over those who are most vulnerable contributes to the exile of entire populations who seek a place of peace.  Political addresses that tend to blame every evil on migrants and to deprive the poor of hope are unacceptable. Rather, there is a need to reaffirm that peace is based on respect for each person, whatever his or her background, on respect for the law and the common good, on respect for the environment entrusted to our care and for the richness of the moral tradition inherited from past generations.
Our thoughts turn in a particular way to all those children currently living in areas of conflict, and to all those who work to protect their lives and defend their rights. One out of every six children in our world is affected by the violence of war or its effects, even when they are not enrolled as child soldiers or held hostage by armed groups. The witness given by those who work to defend them and their dignity is most precious for the future of humanity.
A great project of peace
In these days, we celebrate the seventieth anniversary of the Universal Declaration of Human Rights, adopted in the wake of the Second World War. In this context, let us also remember the observation of Pope John XXIII: "Man's awareness of his rights must inevitably lead him to the recognition of his duties.  The possession of rights involves the duty of implementing those rights, for they are the expression of a man's personal dignity. And the possession of rights also involves their recognition and respect by others".[
Peace, in effect, is the fruit of a great political project grounded in the mutual responsibility and interdependence of human beings.  But it is also a challenge that demands to be taken up ever anew. It entails a conversion of heart and soul; it is both interior and communal; and it has three inseparable aspects:
– peace with oneself, rejecting inflexibility, anger and impatience; in the words of Saint Francis de Sales, showing "a bit of sweetness towards oneself" in order to offer "a bit of sweetness to others";
– peace with others: family members, friends, strangers, the poor and the suffering, being unafraid to encounter them and listen to what they have to say;
– peace with all creation, rediscovering the grandeur of God's gift and our individual and shared responsibility as inhabitants of this world, citizens and builders of the future.
The politics of peace, conscious of and deeply concerned for every situation of human vulnerability, can always draw inspiration from the Magnificat, the hymn that Mary, the Mother of Christ the Saviour and Queen of Peace, sang in the name of all mankind: "He has mercy on those who fear him in every generation. He has shown the strength of his arm; he has scattered the proud in their conceit. He has cast down the mighty from their thrones, and has lifted up the lowly; …for he has remembered his promise of mercy, the promise he made to our fathers, to Abraham and his children forever" (Lk 1:50-55).
From the Vatican, 8 December 2018
[1] Cf. Lk 2:14: "Glory to God in the highest, and on earth peace among men with whom he is pleased".
[2] Cf. Le Porche du mystère de la deuxième vertu, Paris, 1986.
[3] Apostolic Letter Octogesima Adveniens (14 May 1971), 46.
[4] Encyclical Letter Caritas in Veritate (29 June 2009), 7.
[5] Cf. Address at the "Civitas" Exhibition-Convention in Padua: "30 Giorni", no. 5, 2002.
[6] BENEDICT XVI, Address to the Authorities of Benin, Cotonou, 19 November 2011.
[7] Encyclical Letter Pacem in Terris (11 April 1963), ed. Carlen, 24.
The following are the interventions on 08/12/2018:
Intervention of Cardinal Peter Kodwo Appiah Turkson
"Peace to this house", is the prayerful wish with which the Holy Father greets and welcomes the world and all of us into the New year, 2019!
This wish of Pope Francis for the human family at the beginning of this new year, according to his Peace message, derives from the commissioning words of Jesus to his disciples when he sent them out to preach the Gospel: Jesus said to them: "Into whatever house you enter, first say: 'Peace to this house! If there is a son of peace, your peace will descend upon him; otherwise it will return to you" (Lk.10:5-6).
This greeting of peace with which Jesus sent his disciples into the world echo, in its turn, the greeting of peace with which God sent His Son into the world. The echo is of the message of peace with which the angels announced the birth of Jesus in the world. There the angels said to the shepherds keeping watch over their sheep: "Glory to God in the highest heaven, and on earth peace to those whom God favours" (Lk 2:14).
The good news of Jesus, whether of his birth and of his own coming into the world, or when his disciples travel the world to proclaim him, is always accompanied by peace, and it brings peace. This is what Pope Francis, with his New Year greeting of peace, reminds us all about: Jesus is God's /Father's gift of peace, and he is offered wherever the Gospel is preached!
Entrusted to the disciples of Jesus, as they are sent forth to proclaim Jesus, peace is a gift that is freely offered to every household and the people within it, who must only dispose themselves for it and cooperate with it, as sons of peace! In this Message of Peace, Pope Francis identifies "the household" that is offered the peace of Christ with our homes, our families, our communities, our countries and all the people within them, as well as the earth/world, our common home! It is easily understandable then, that to dispose ourselves for peace and to cooperate with it, as sons of peace, means that we should make peace happen: we should serve peace in all the instances of household mentioned.
We do have an idea of peace, this yearning of the human heart: We know what it is, what characterizes its presence, and what put it to flight. This message mentions some of them under the "vices of politics": corruption, denial of rights, violence, be they active wars or cold wars, (from) no(?) disregard and abuse of rights of people (poor) to healthcare, jobs (job security), housing, education and communication, food and water; not forced to emigrate or seek peace as a refugee; xenophobia and racism, abuse of the environment and natural disasters. And serving peace in the household (that is/may be afflicted with these ills) is what Pope Francis ascribes to Politics, as its true function and attribute in his Peace Message for 2019.
Let me now briefly illustrate why it belongs to Politics, as its function and attribute, to serve peace in the household, in all its different forms presented by the Message. Every house has its resources that need to be managed and administered for the wellbeing of all dwellers in the house. Some of these resources already exist in the household (natural resources). Others are deemed necessary and useful for living in the household, and are aspired after and worked for, such as peace, justice, harmony etc. If, following the Greeks, we call the household oikos, then the management and administration of all its resources for the wellbeing and happiness of its dwellers or citizens is oikonomos = oikonomics = economics; and the dwellers or citizens of the household who either collectively or through their representatives exercise this role are, again following the Greeks, called politēs. The citizens' (politēs) system or art of overseeing and safeguarding, through policy formulations the management of their resources for their mutual wellbeing is politics.
Pope Francis' wish and prayer for peace in 2019, then, is that politics: this oversight, through policies and laws, of resources of the domestic, the national and the global households may bring peace to all the citizens of the households, especially its youth, who may not be robbed of their hope in the future, because politics is so badly done that it deprives them of peace. 
Thanks for your attention, and a very merry Christmas to you all!
Intervention of Rev. Msgr. Bruno Marie Duffé
Presenting politics as a service of peace means giving to this collective responsibility a dignity and a vision, in a global and local context, where politics seems more or less disqualified, at times despised.
In the Message the Holy Father speaks first of all of a mission that finds its inspiration in the mandate the Apostles received when Jesus said to them: "Whatever house you enter, first say, 'Peace be to this house!'" (Lk 10: 5).
There is a peace to be offered to all those who suffer from violence, pain, and the abuses of power. A peace that we must build together, with the word, dialogue and the safeguarding of law.  A peace we must live as a relationship of respect towards our neighbour, towards the poor, and towards Creation, which is our common home. "Peace be to this house".
How is it possible, however, to develop and translate into action the service of peace, and how can politics be peaceful? There is a need for ongoing discernment to find what contributes to the construction of the common good and to refuse that which hinders solidarity… This is the political mission, a daily journey of encounter, dialogue, conciliation and mutual reconciliation.
This discernment is necessary to understand what the Holy Father says when he speaks about good politics. Because this politics that wants and promotes the common good and social peace breaks with the mere search for power, or personal or group interest – which excludes others or does not wish to construct society in a common way. When politics becomes a service, listens to people, all people, welcomes the talents and aspirations of all, with a special attention for the poor and those in need. Good politics does not oppose itself to groups or the community – social, ethnic or religious. It instead promotes many initiatives to nurture the relationships between citizens. To encounter, to listen, to propose and finally to decide for the future of the community: this is a great and noble mission!
We know that peace is as fragile as a flower. There cannot be peace without mutual respect, mutual hospitality and the keeping of promises. Politics is a word that calls for fidelity. And peace cannot be reduced to a relationship of force.  It is not a market.  It is, rather, a commitment for the present and future generations.  But we also know that the future begins today.  As a service of peace, politics is care for relations, within a society as well as in the cooperation between states and nations, with the diversity of cultures and histories.
Peace requires first of all the respect for law and human rights. We have celebrated the seventieth anniversary of the approval of the Universal Declaration of human rights, the reference to which highlights the dignity of the human person and fundamental rights (education, health, culture, and also freedom of expression and religion) as conditions for peace.
As Pope John XXIII stated in his Encyclical Pacem in Terris (1963), human rights are at the same time human duties. The reciprocity of rights and duties is a condition for a peaceful society, with the reference – in the Christian faith – to a God of love and forgiveness.
The Holy Father's Message does not seek to deny the tendencies and vices that lead to the death of politics and of peace: corruption, which is an evil in all countries; the power of money, the relativization of law; xenophobia; racism; the ideology that presents migrants as enemies; and all those discourses that are incompatible with a politics of peace.
The responsibility of peace begins in the heart of the person and in the heart of every family. We pass from the human family to the family of nations. Peace, however, is born in every person. We are members of a single body – says Saint Paul – we have a sole Father Who gives His peace to all.
The Word of God, that Jesus gives to His disciples, makes them "agents of peace". "Blessed are the peacemakers"! This peace is always peace with others: social peace, but also peace with nature and peace with our conscience.
"Whatever house you enter, first say, 'Peace be to this house!'" (Lk 10: 5).
---
For latest Justice and Peace bulletin click here Ebulletin_Westminster_JP_October 2018
---
Bishops' statement on climate – The heads of six continental bishops' conferences have signed a rare joint statement urging political leaders to solve climate change. See: https://www.youtube.com/watch?v=KM5j500rp9I The bishops' call is clear: "We call for ambitious and immediate action to be taken in order to tackle and overcome the devastating effects of the climate crisis. These actions need to be taken by the international community at all levels: by persons, communities, cities, regions, nations." The bishops' statement is aimed at world leaders who are preparing for a UN climate summit in Poland this December. The bishops say that "there is no time to waste." We pray thanks for the bishops' leadership. Now, it's our turn to respond. To read the full Bishop's statement go to: https://drive.google.com/file/d/1RNyH9cDBuEvt54Yi1PnUADDE8InOdUSm/view
---
 "Global Healing" -a free download film for the whole parish and individuals, a CaFE Production, sponsored by the Bishop's Conference and responding to Laudato Si' together. To see it go to: https://www.ourcommonhome.co.uk/
---
Bags, bottles and beads – together we're beating plastic!
The last week has revealed some fantastic news for our seas and marine life, and it's thanks to YOU for taking part in our plastic campaigns!
What's been happening?   
Firstly, the seven main retailers in England – Asda, The Co-operative Group, Marks & Spencer, Morrison's, Sainsbury's, Tesco & Waitrose – say they've issued 83% fewer bags in 2016-2017 compared to the calendar year 2014. This is similar to the huge reductions in plastic bags issued by retailers in Scotland and Wales. Who said a 5p charge wouldn't work?
Secondly, Environment Secretary Michael Gove has publicly called for a deposit return system to be put in place in England as soon as possible to tackle the bottle waste issue. We'll work hard to make sure this actually happens.
And thirdly, the Government is to go ahead with a ban on "rinse-off" plastic microbeadsin cosmetics and personal care products following a public consultation. It's a great start, but we want to see microbeads banned from any product that's likely to go "down the drain."
A HUGE thank you for supporting our campaigns on microbeads, deposit return systems, or, of course, support for the 5p carrier bag charge in all the home nations.
---
 Ransom's Rec and the River Hiz Litter Clean Up
On Saturday 22nd of April, Earth Day, the livesimply team organised a prayful time of refelection and discussion in answer to Pope Francis' call to care for our common home. Parishioners gathered in the Lower Committee Room to watch videos, pray, silently reflect and participate in lively discussions on how we can best answer the Pope's call.
Then on Sunday 23rd April, Mercy Sunday, the team organised parishioners including Fr Euloge to show mercy to our home by linking up with the local Triangle Garden Group to clean up litter around Ransom's Rec and the River Hiz. We were blessed with a beautiful, sunny day and both young and old turned out to help. The children were delighted with their 'high-viz' jackets and went about their task with glee. Life was breathed back into a stretch of the river as the men waded in to relieve it of its burden of discarded rubbish (including a bicycle) thus allowing it to flow more freely. An assortment of can, plastic bottles and other refuse was gathered from the park and we say thanks to Deolinda & Mike Eltringham for supplying us with gloves and litter-picker sticks. What was an added bonus to this act of witness was that a young couple, having cycled past, turned back to ask what group we were part of and if they could volunteer on another occasion. They were full of praise for our community-based actions and we told them we were from Our Lady's Church and that they could find out about volunteering opportunities from the local Triangle Garden Group.
All in all a very satisfying day where the exhortions of Christ to love our neighbour were put into action by showing love for our common home.
I don't know what it is either
Fr Euloge pitches in
Some of the rubbish pulled out of the river
Younger members of the team
Another younger member
and we're still smiling after all that hard work.
---
Recycling projects in the parish
Information about the recycling projects has been moved to the Recycling in the parish page.
---
Laudato Si
We marked the anniversary of the publication of Pope Francis' great letter to all of us (Laudato Si) about our world. In it he shows us how we are connected both with each other and with our environment. We offer a meditation consisting of images, music and prayer – both spoken and silent reflection. We are grateful to Ann Milner for preparing this for us.
You can access a copy of this meditation for your own use by clicking on the link below:
https://www.dropbox.com/sh/ufbdvpzi68sf8g3/AAAfOuO-KPjP-sDQ9UiCmoy0a?dl=0
---
Below are prayers for your use
---
Good fish guide app launched
Get your free Good Fish Guide


Download our best ever seafood app!
Like having your own fishmonger in your pocket…
If you want to eat fish, the new Good Fish Guide app (free on both iPhone and Android) is a great catch to make sure the fish you buy comes from sustainable stocks.
The app has all the answers right at your finger tips. Whilst looking at fish on the counter you can, with a few taps and swipes, be sure your fish supper is as sustainable as possible.
Not only that, you can browse seasonal seafood recipes from top chefs and celebrities, there's a size guide to help you spot fish that are being sold below the size at which they breed, and you can find restaurants with great sustainable credentials.
Care for Creation
Pope Francis just released his video about Care for Creation! Please watch it here:
The Pope's prayer intention for February is:

"THAT WE MAY TAKE GOOD CARE OF CREATION –A GIFT FREELY GIVEN– CULTIVATING AND PROTECTING IT FOR FUTURE GENERATIONS."

The Pope Video is an initiative by the Pope's Worldwide Prayer Network to disseminate the monthly intentions of the Holy Father concerning the challenges facing humanity. The Global Catholic Climate Movement is a proud partner of this initiative.

Please remember to pray for creation throughout February and share the video!

God bless,
Christina on behalf of the GCCM team
A big thank you to the One World Group
CAFOD Energy Audit Competition Winner Announced
St Thomas More Parish in Coventry was announced as the winner of the CAFOD energy competition and will receive free energy make over. Although we did not manage to take the top award we were named as runners-up alongside Our Lady Queen of Apostles in Welwyn Garden City, St Mary Magdalene in Maltby, Our Lady of the Portal and St Piran in Truro and St John the Evangelist in Bath and as a result will each receive an energy monitor.
Follow the link below to read the full article:
http://www.cafod.org.uk/News/UK-news/Energy-competition-winner
Bike racks installed in Our Lady Immaculate and St Andrews car park
 In August 2013, Live Simply helped us to install new bike racks outside the building.  Many more people were beginning to use bicycles instead of cars to travel here, but had nowhere to place their bicycles to know they were secure.  With the help of fundraising organised by Live Simply, with events such as coffee mornings, we raised enough money to be able to install the bicycle racks.  In order to commemorate our efforts, we also created a plaque to place on the racks.  We hope they will help those that already travel by bicycle, but also encourage more people to replace cars with bicycles.
The Plaque
The plaque reads 'Our Lady Immaculate and St Andrew Live Simply group', and was made to attach to the bike racks to commemorate our efforts.
Metal was fastened to the plaque so that it could be attached to the bike racks.  Philippe James shows the finished plaque installed on the bike racks.
The Bike racks
Donated by the Live Simply team, the bike racks are available for use to the left of the entrance to the Church.
Philippe James unwrapping the bike racks.
We hope you will continue to use them, and that you will be encouraged to replace your car journeys with bicycles!
---
Resources
Deolinda Eltringham has a set of 4CDs with the main talks given at this 2016's annual National Justice & Peace Network (NJPN) conference in July 2016. These are available to parishioners that would like to hear them. The theme of the conference was:

Speakers were:
Jon Cruddas MP – who spoke on "A Politics of Virtue" is the Labour member for Dagenham and Rainham, having first been elected for Dagenham in 2001. From 2012 to 2015 he was in the Shadow Cabinet as Policy Co-ordinator for the Labour Party. Influenced by Catholic Social Teaching, he is developing a virtue-based model of politics.
Jenny Sinclair – who spoke on "Building the Common Good: Our Responsability"  is the daughter of the late Bishop David Sheppard, who had a celebrated working partnership in Liverpool with Archbishop Derek Worlock and Free Church leaders. Four years ago she felt moved by the Spirit and founded a project, Together for the Common Good to help establish a dialogue with all people of good will aimed at change. See togetherforthecommongood.co.uk
Takura Gwatinyanya – who spoke on "Developing Democracy and Participation from a Faith Perpective in a Developing Country"  is the Program Manager of Caritas Harare.  His special interest is in the implementation of sustainable development projects that promote engagement of civil society through public and private partnerships.
Polly Jones – who spoke on International Trade and Democracy,  head policy and campaigns at Global justice Now. Current priorities include campaigning against TTIP and other damaging trade treaties, and for food sovereignty, and the Investor-state dispute settlement (ISDS).  Polly believes in the power of faith organisations and that faith groups need to use their strengths to exert influence across the political spectrum.
CONFERENCE CHAIR:  Christine Allen, Director, Policy and Public Affairs at Christian Aid.  Christine was Executive Director of Progressio for 10 years and was part of the LiveSimply Executive.
Plus Panel Discussion: Chair: Simon Barrow, Writer, commentator, theologian, journalist; Co-Director of the Christian think-tank, Ekklesia
If you wish to borrow these please contact Deolinda on rmdmelt@btopenworld.com