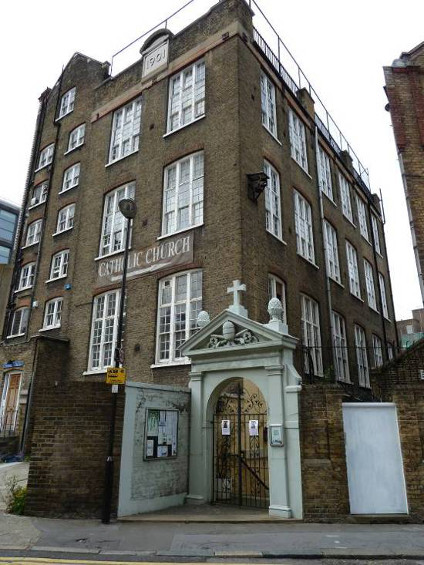 Welcome to our Parish.
On the edge of The City of London we are at the heart of a vibrant neighbourhood.  Our mixed and diverse parish community of all ages and many nationalities is a welcoming space for all.  We hope this website especially the About our Parish and Parish Groups pages, will give you a flavour of who we are, our beliefs, our values, and the Good News of Jesus Christ that we try to live by.  No one is ever a stranger here!
At this time of pandemic and another national lockdown our doors remain open for you – to find a little peace, to light a candle of hope, to share in our worship. If you would like us to pray for anyone or anything in particular, or if you just need someone to talk to, please just ask.
Bishop John Sherrington, Auxiliary Bishop of Westminster, explains the vital role of our churches at this time. You can read his letter here: The Role of Churches
To read our latest Newsletter please visit the News page.
See above for church opening times at St Joseph's
Opening times at our sister church, St Mary Moorfields:
The church opens from 11.30am to 1.30pm Monday to Friday;
Eucharistic Adoration 12 noon
Mass at 1:05pm
Sacrament of Reconciliation (Confession) on request
Keep an eye on this website for further updates to our weekly schedule.
To find out how to support the Emergency Appeal for our local homeless charity, Providence Row, please click on the link below.

 https://www.providencerow.org.uk/
God bless you.
Fr Chris Vipers
Priest in Charge
Fr Chris is also Parish Priest of St Mary Moorfields https://parish.rcdow.org.uk/moorfields/